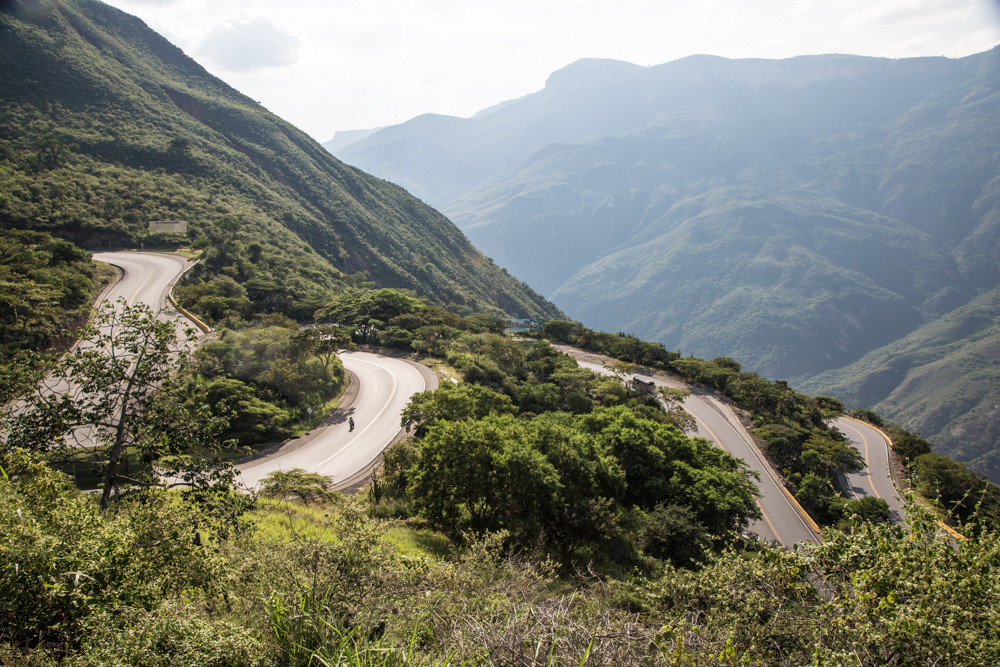 Come Ride and Discover with Us

Dusty Wessels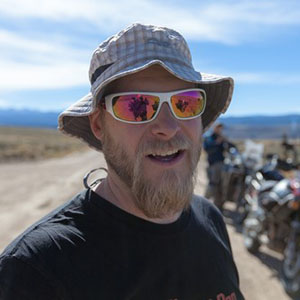 Off-Road Instructor and Guide
Dusty Wessels co-founded West 38 Moto after logging over 200,000 miles on a wide array of big-bike Dual Sport and Adventure motorcycles over the last 10 years. As lead instructor and program developer, Dusty offers participants not only essential training, but experiences that go well beyond the typical paths well-traveled.
West 38 Moto provides participants everything from foundational riding skills to ultra-advanced riding techniques. All this training is amplified by Dusty's infectious personality and energetic spirit. More important to Dusty than riding is riding with others and building experiences. Dusty's evening fireside chats are notorious for building experiences.
Having grown up in Colorado with a can-do adventure spirit, Dusty later joined the Navy, went to college, and enjoyed success in a marketing and sales career. Inevitably, though, he re-discovered his passion for adventure by motorcycle and pursued a life of his business being his pleasure. With his business background, numerous BDRs under his belt, thousands of hours and miles riding, camping, training, and exploring, he has found a natural fit in the adventure touring industry. Dusty can still be found fly-fishing across the west, backpacking through tree-lined forests, camping off his adventure bike, or riding the remote deserts of Baja, New Mexico, Arizona, and California during his non-business hours.
Paul Ernsdorff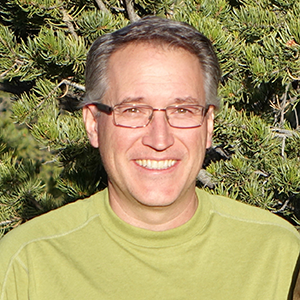 Off-Road Guide
Paul has always had a passion for motorcycles and exploring. Sport bikes fed the passion in high school, eventually prompting him to buy a Kawasaki 750 turbo. (There's a good reason they don't put turbo chargers on motorcycles anymore!) After a short break from riding, Paul got back into it—without the turbo, shifting gears with sport tourers and later a Triumph Tiger 800XC adventure bike. His dabbling in adventure riding drove his desire to immerse himself in the sport. He switched to a BMW R1200GSA, took a beginner adventure riding course, followed by an advanced course. Once he had a couple tours under his belt, it was confirmed for Paul that adventure riding would be a big part of his life. Now, blending 27 years of software development with his passion for adventure riding, Paul's expertise in the technology realm will help to make adventure motorcycling more accessible to more people.
Paul has the desire and ability to understand the 'why' behind the 'how.' What makes him such an excellent trainer is that he openly shares that knowledge with others, which increases success for his students. Paul enjoys recognizing and acknowledging in others what they may not know about themselves, whether through off-road driving, sailing, RVing, or by motorcycle. He is committed to helping other adventurers expand their horizons through adventure riding with West 38 Moto.
It Takes a Great Team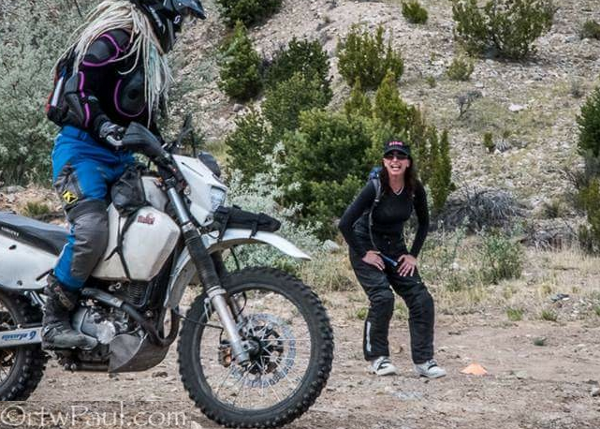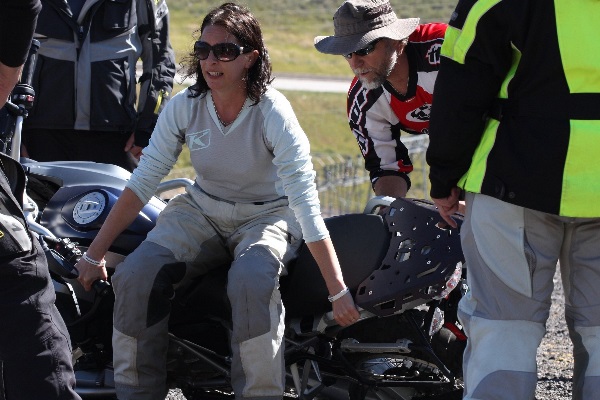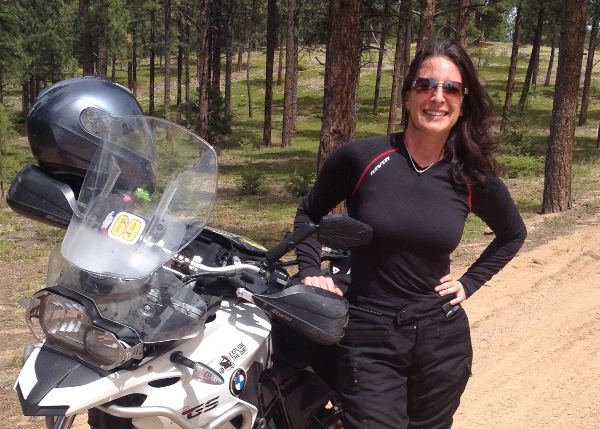 Louise Coleen Powers
Louise loves calling the Front Range of Colorado her home--it was the perfect place to start riding, and turn her new-found enjoyment into a passion for training. Louise is the "Build Your Skills" contributor on the SheADV website, and was chosen as one of four women across the country to be part of Rev'it's first American Women's Adventure Team. As well as coaching for West 38 Moto, this summer she can be found presenting and coaching at a number of rallies in the western U.S., while she finishes the plans for her Central and South America trip beginning in the fall.

Instagram: aGirlOnAMotorbike
Blog: http://louisesbmwbike.blogspot.com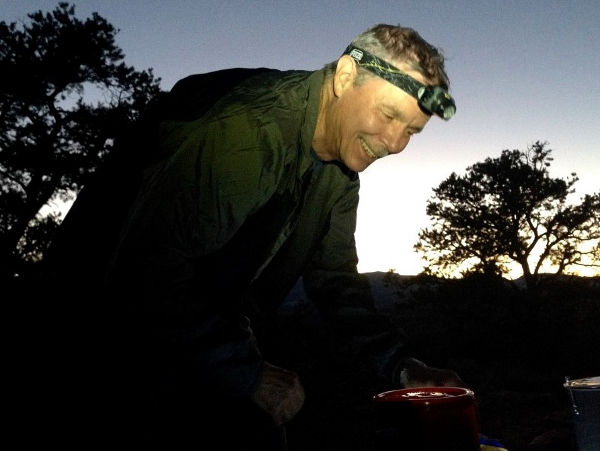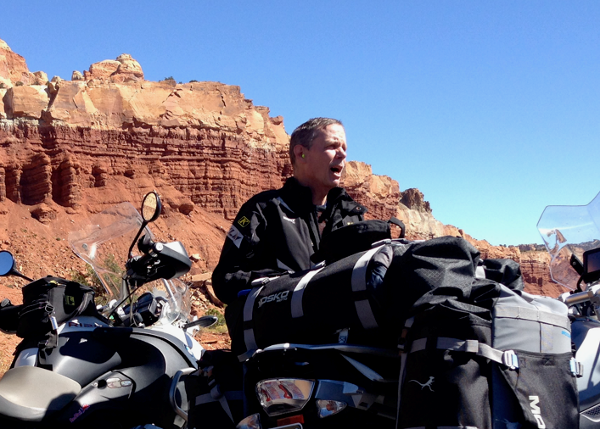 Dave Followill
Dave grew up on a Honda 50 (Super Sport, thank you) and motorcycles have been under his skin ever since. After moving to Colorado in 2004, he soon gravitated to the GS.
Retired now, his "normal" career involved civil service stints with the Army, Navy, Air Force, and Missile Defense Agency, primarily as a Safety Engineer and Mission Flight Control Officer (i.e., he got paid to blow up rockets) for missile launches from Cape Canaveral. His avocation involved the breeding of exotic parrots, including an endangered species, but that has been replaced by a renewed interest in riding. He also enjoys hiking and kayaking. Backpacking and involvement in search and rescue transferred well into packing for motorcycle camping trips.
The safety career didn't necessarily translate to safety on the bike, (he graduated from Rawhyde's Next Step Class with a torn rotator cuff) but he has developed a keen interest in the skills needed to remain upright and he is adamant about maintaining the integrity of a riding group. "You can leave the group, but the group won't leave you."
Dave is excited to be a part of West 38 Moto, to share the passion and the camaraderie of adventure motorcycling.