7 Day Baja Discovery Tour
Join us as we take you to some of the most remote mountains and gorgeous coastline riding anywhere! We will be riding through some of Northern Baja's mountain roads and then flip to paved roads along the coast to some of Baja's most quaint destinations and awe inspiring scenery. The off road riding sections will be friendly enough for you to ride a larger bike (BMW 1200 GS as an example) loaded with your own luggage for the trip. For this trip we will stay in all hotels so your luggage needs can be reduced to clothes and personal items. Tacos and beer is the saying…and it's true! The fish taco originated in Baja…or at least it makes sense that it would have. We will have ample opportunity for fish tacos and numerous other culinary options that are special in Baja!
WHAT DO I NEED TO PACK?
Food:
Each rider will be responsible for purchasing and carrying their own food. Breakfast and dinner will be at or near our hotels we are staying in. There will be days when we have enough time we will stop at Taco stands or other restaurants for lunch. There will be other days we will all want to bring something to snack on along the trail.
Clothes:
Proper riding gear is a must! We will cover this with you in more detail when we speak about the trip. Clothes are an area where people tend to over pack. Besides riding gear (including a helmet, jacket, gloves, pants and boots) you will need layers for constant weather changes. You may want a separate set of clothes/shoes to wear in town or at the hotel while we are lounging.
Tools:
If you have a good set of tools it is not a bad idea to bring them. Some people like to be self-sufficient. If you don't have any or want to save room we should have enough tools to fix or repair most bikes on the fly.
Additional Skills you may likely learn on the discovery ride
Tire/Tube Repair
Bike Rescue
Bike to Bike Towing
Real world Trail Riding Tips
Bike Packing
GPS Satellite Response
Communication Devices helmet to helmet and music
Tools to bring
Trail Etiquette
Team Mentality
WHAT DO I NEED TO PREPARE FOR WITH ADVENTURE RIDING?
Packing: You will want to pack lightly, efficiently, and in a way that encourages proper bike performance. We can help you with that! Since we are staying in all hotels, you won't need to worry about camping equipment. However, you are welcome to take any items that you like for this trip.
WHAT KIND OF MOTORCYCLE DO I NEED?
Any motorcycle can be converted into a dual sport bike. Heck, we know people who have converted their Harleys into adventure bikes! But if you have one that's already capable of off-road riding, you can get started a little sooner. Many brands of bikes are readily available and having ridden and owned most of the major OEM's popular dual sport bikes we can help you find the bike that fits you best. If you don't have a bike we can help you with a rental.
WHAT ELSE DOES W38M OFFER?
Our goal is to share our passion for riding off road on adventure and dual sport motorcycles with everyone else who doesn't know quite how to get into this but really wants to! We were all new at this once as well, and we had challenges finding good information about products, trips, groups, and classes. We want to be your resource for finding not only everything you need, but the best the industry has to offer. (And then go riding!)
WHAT IS AND IS NOT INCLUDED?
On these trips we will all be responsible for paying for our own meals, lodging and fuel. We plan on being in hotels all 6 nights. It is a bit more cost effective to find a buddy and share a room, but that will be up to you. We will pre-arrange all hotels so we have enough rooms for everyone.
Baja Check List
Passport
Driver's License with motorcycle endorsement
Your own motorcycle. If you don't have one, we work with many reputable Motorcycle rental outlets and we can assist you with obtaining a motorcycle.
Luggage to carry all your clothes and personal belongings. Again if you don't have this we can assist you with obtaining motorcycle luggage.
GPS or phone for Navigation
Must obtain Mexican insurance for your motorcycle
Your lienholder may also require granting you permission to take your motorcycle to Baja
Day 1 = Spring Valley California to Mike's Sky Ranch
174 Miles
Meet in Spring Valley California (outside of San Diego) as a group at a pre-determined spot. From there we will cross the border through Tecate and make our way to Mike's Sky Ranch. Today will be a mix of pavement and dirt at about 50/50.
Day 2 = Mike's to Alfonsina's
188 Miles
We will depart Mike's the same way we came in and head out on the pavement for Gonzaga Bay and Alfonsina's. We will stop for lunch in San Felipe and find a restaurant on the Malecon (boardwalk by the water). After lunch we will head out on pavement to Alfonsina's as we get exposed to some of the most beautiful scenery on the gulf side!
Day 3 = Alfonsina's to Bay of LA
110 Miles
The day may not seem long but we can get a later morning start and we will be stopping at the famous Coco's corner on this day. We will make our way on some moderate dirt roads en route to Bay of LA.
Day 4 = Outrides = 280 miles or a relaxing day taking in the Bay of LA
On this day those that want a bit more of an off road ride can join us as we take dirt roads along the coast near San Francisquito. We will make our way through the coastal, mountains and deserts of this area. We will either make this into an out and back or circle all the way around through Guerro Negro on the pavement. We'll call this choice day!
Day 5 = Bay of La to San Quintin
221 Miles
Today will be mostly a pavement ride as we make our way through the Desert Mountains of Baja. When we arrive at San Quintin we may have enough daylight before dinner to ride our bikes on the beach!
Day 6 = San Quintin to Coyote Cals
84 Miles
We will take an easy morning and after breakfast make our way around the awesome riding areas of San Quintin. We will ride out to the point and see the Volcano and Cabo! After that we will make our way to Cyote Cals.
Day 7 = Coyote Cals to Tecate
125 Miles
This am we have a choice to hit some dirt roads along the coast or take pavement to Santo Tomas. Once there we will say goodbye to the dirt roads…and head into Ensenada for lunch. After a good lunch there we will make our way back to the Tecate border and part ways!
Additional expenses to be expected
Insurance – $100-$120 for the week
Food – $50/day on the high end
Lodging –

$40/day double occupancy
$50/day single occupancy

Fuel – 25$/day on the high end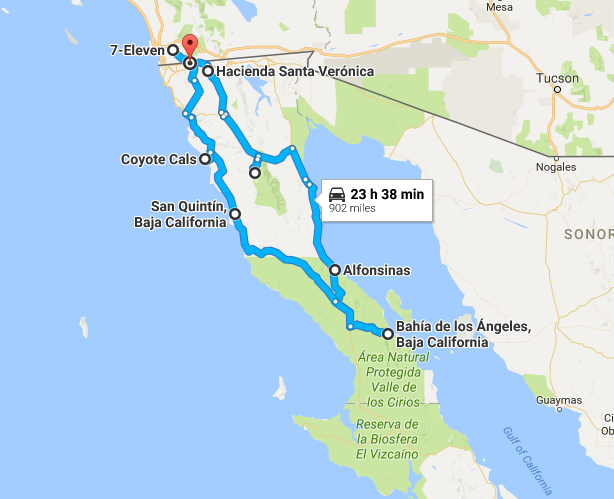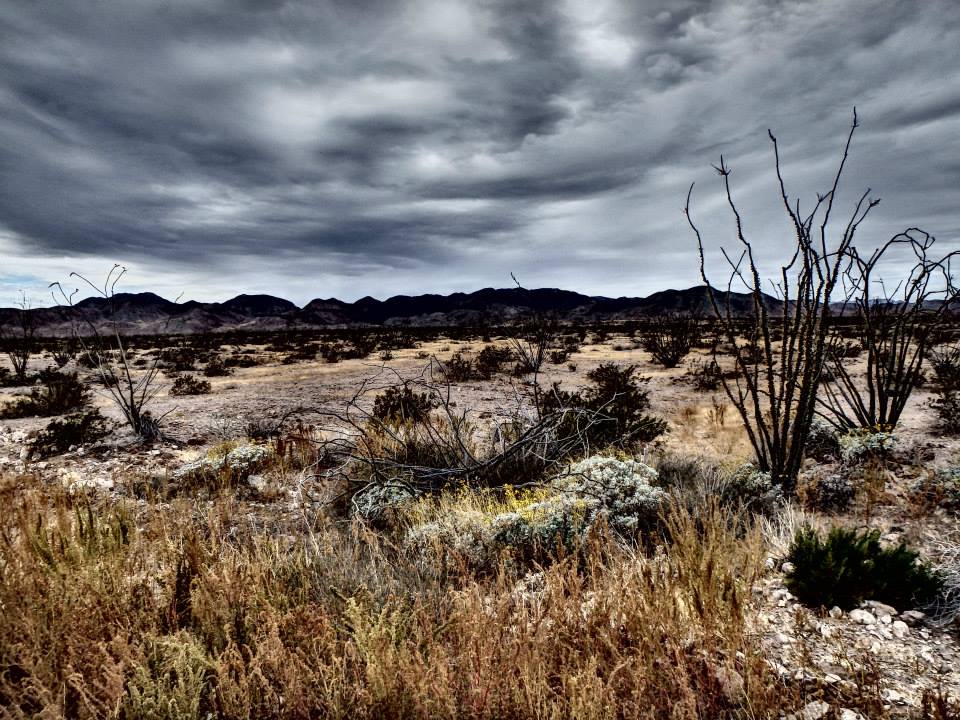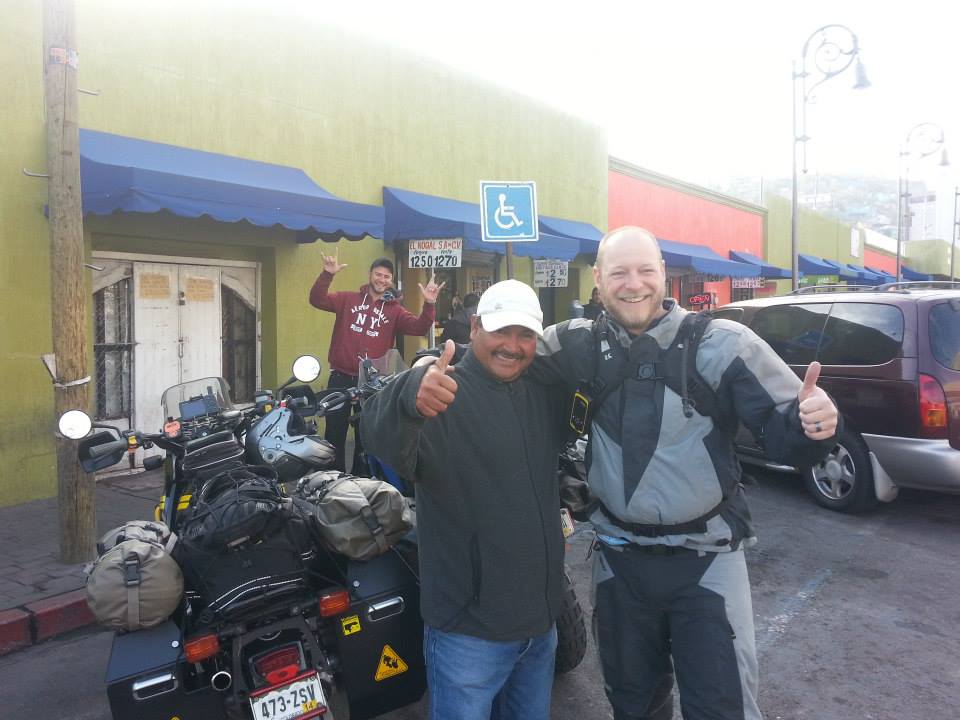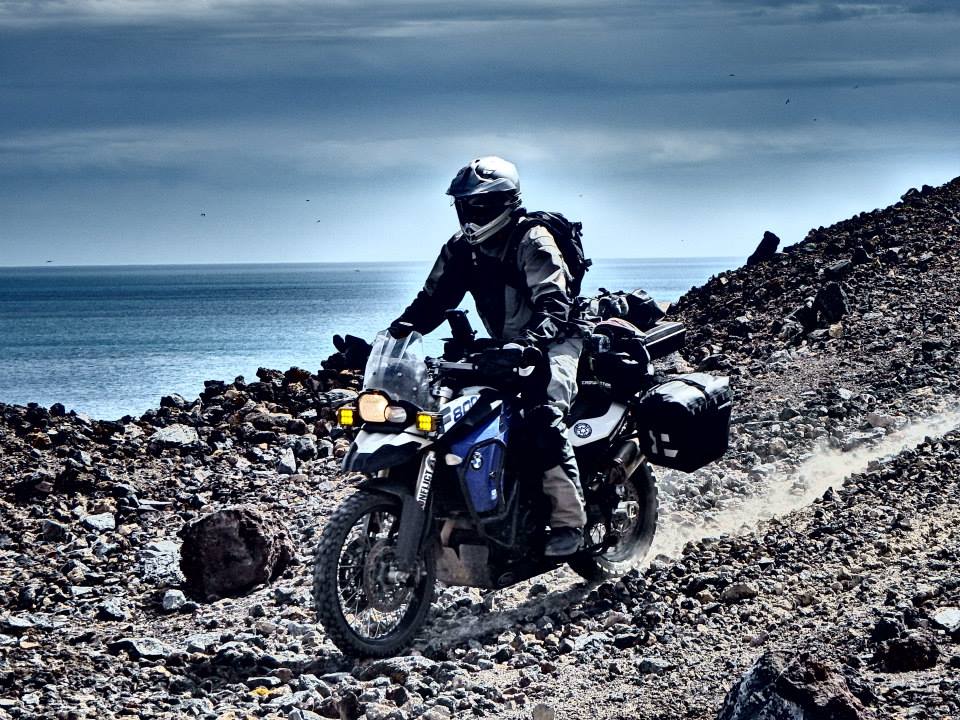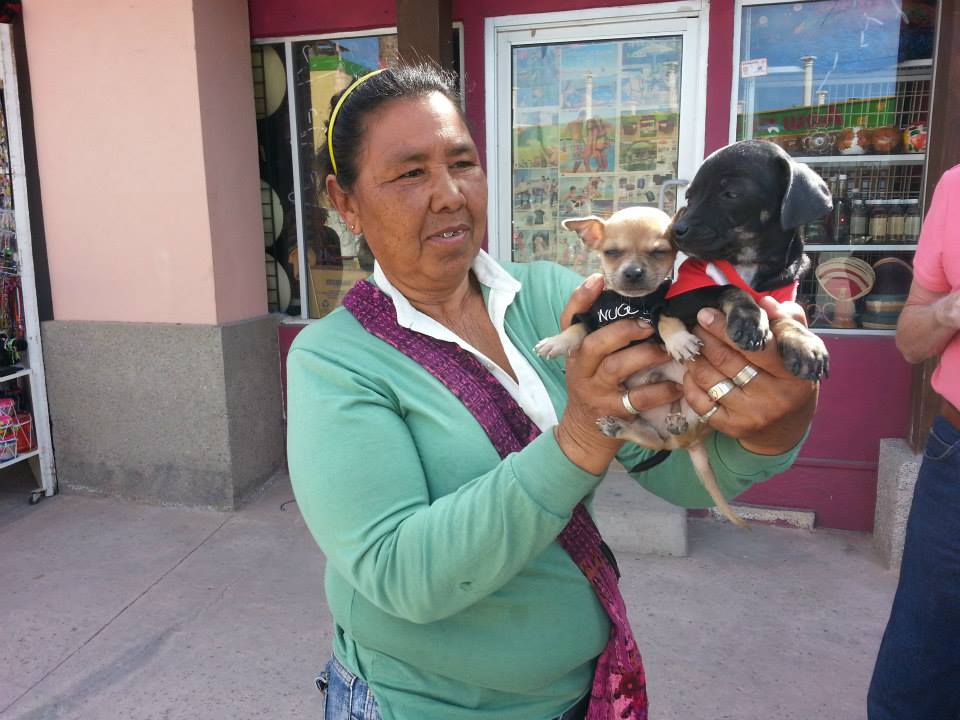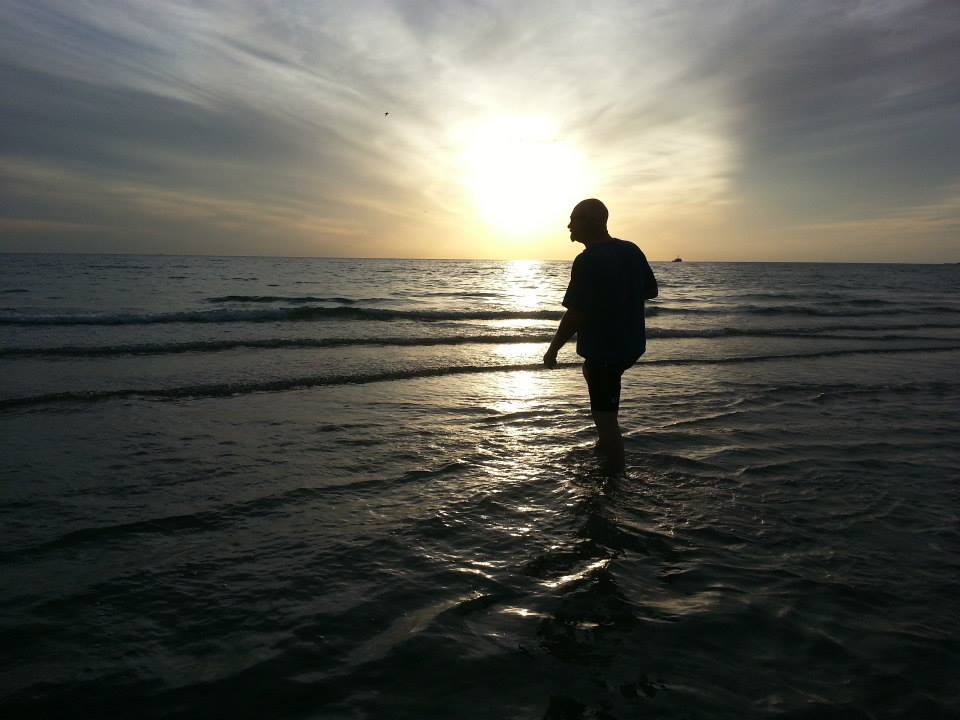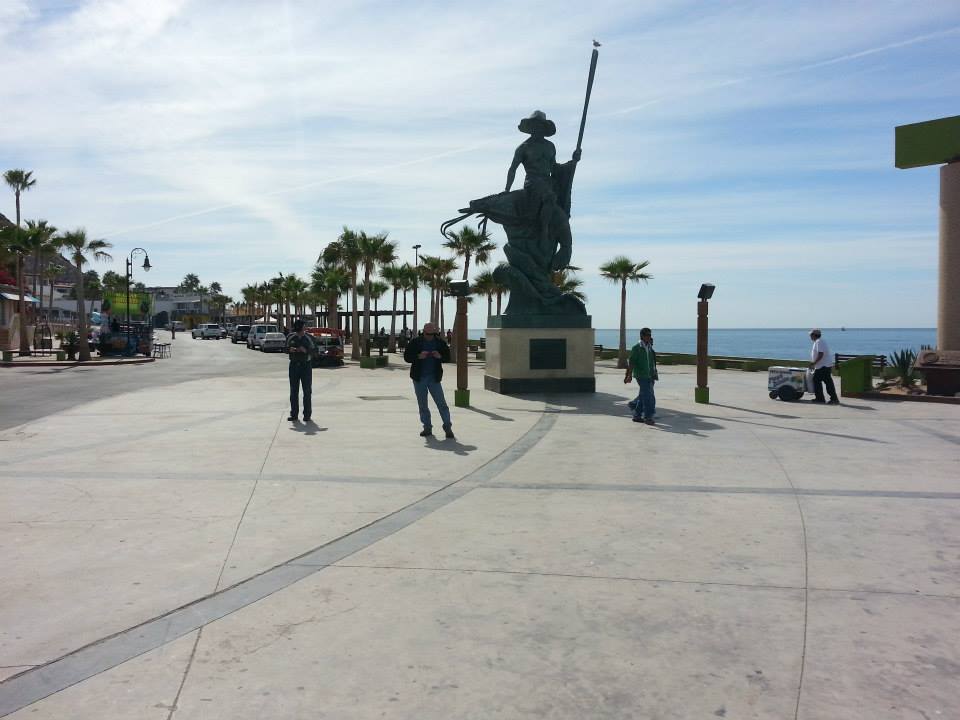 Sep
30
Sat
7-Day Ride-Out With Rule of Five

@ Sante Fe, New Mexico
7-Day Ride-Out
Combine your Adventure Motorcycle Training and Wilderness Survival Skills and take them to the next level. Immerse yourself in the Rule of Five base camp experience coupled with off-road training featuring our dual sport experts from West 38 Moto.