Best of Northern Baja 5 Day Tour
All Hotels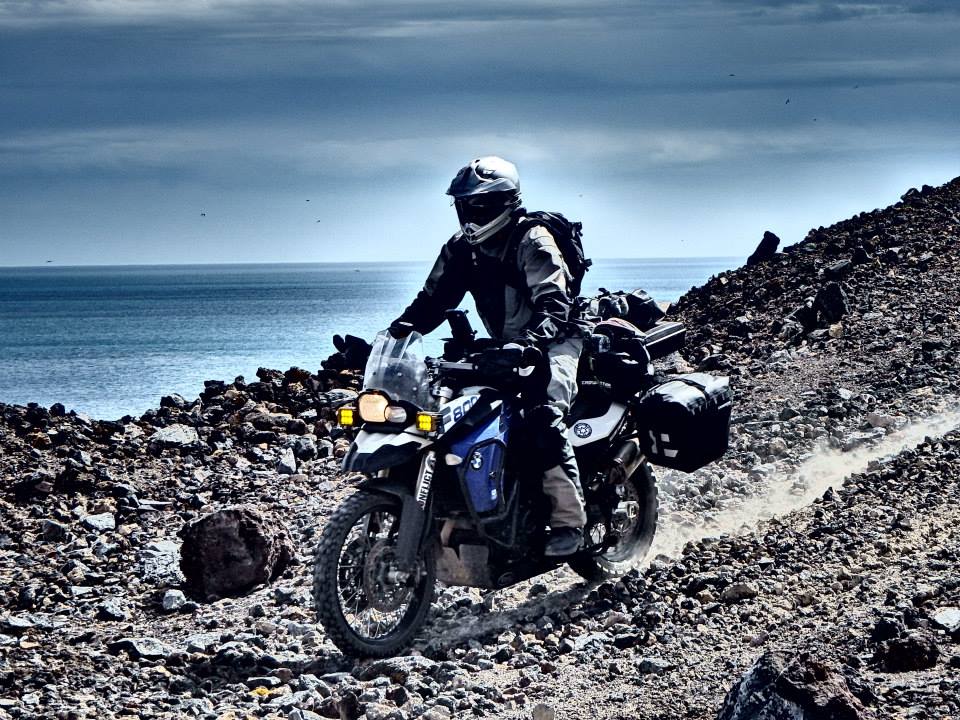 Join us as we take you to some of the most remote mountains and gorgeous coastline riding anywhere! We will be riding through some of Northern Baja's mountain roads and then flip to paved roads along the coast to some of Baja's most quaint destinations and awe inspiring scenery. The off road riding sections will be friendly enough for you to ride a larger bike (BMW 1200 GS as an example) loaded with your own luggage for the trip. For this trip we will stay in all hotels so your luggage needs can be reduced to clothes and personal items. Tacos and beer is the saying…and it's true! The fish taco originated in Baja…or at least it makes sense that it would have. We will have ample opportunity for fish tacos and numerous other culinary options that are special in Baja!
WE ARE HERE FOR YOU
Professional guides and instructors will be along to teach real world riding techniques on multiple changing terrain challenges. In addition there may be time for small clinics and/or real world trailside repair and rescue, the following:
Tire/tube Repair
Bike rescue
Bike-to-bike towing
Bike packing
GPS satellite response
Communication devices — helmet-to-helmet and music
Tools to bring
Trail etiquette
Team mentality
OUR GOAL
Our goal is to share our passion for riding and discovering remote locations on adventure and dual sport motorcycles with newer and seasoned riders! If you are new at this, we were all new at this once too and we had challenges finding good information about products, trips, groups, and classes. We want to be your resource for finding not only everything you need, but the best the industry has to offer. (And then go riding!)
A BIT ABOUT THE RIDING
The riding on this trip is similar to mountain and desert riding. There will be sand, rocks, ruts, small hill climbs and washouts…so normal adventure riding! Don't worry too much about the sand, it's not terribly deep, it doesn't go on for miles, you have professional guides/instructors with you to assist you and the scenery and remoteness of the area makes up for it!
WHAT DO I NEED TO PACK?
Food:
Similar to a day ride, you will want to pack snacks and water for your convenience during the day. We will stop for lunch at local taco stands and restaurants in towns on riding days and the cost for this will be on your own.
Clothes:
Proper riding gear is a must! We will cover this with you in more detail when we speak about the trip. Clothes are an area where people tend to over pack. Besides riding gear (including a helmet, jacket, gloves, pants and boots) you will need layers for constant weather changes. You may want a separate set of clothes/shoes to wear in town or at the hotel while we are lounging.
Tools:
If you have a good set of tools it is not a bad idea to bring them. Some people like to be self-sufficient. If you don't have any or want to save room we should have enough tools to fix or repair most bikes on the fly.
WHAT KIND OF MOTORCYCLE DO I NEED?
There is no one answer to this question because it depends on preferences, riding ability, and of course, budget. Any motorcycle can be converted into a dual sport bike. Heck, we know people who have converted their Harleys into adventure bikes! For this tour, we will be riding terrain that is big adventure bike friendly (BMW 1200GS, KTM 1290 etc.). However, we have had many customers ride smaller and mid size dual sport bikes and enjoy the ride just as much. If you don't have a bike right now, we can help you with a rental.
HOW DO I NEED TO PACK IT?
Pack lightly, efficiently, and in a way that encourages proper bike performance. There will be a support truck to carry all your luggage and since we are staying in all hotels, you can travel lite on this tour. We suggest daily packing of snacks, water, and clothing for layering to adjust for the conditions.
Baja Check List
Passport
Driver's License with motorcycle endorsement
Your own motorcycle. If you don't have one, we work with many reputable Motorcycle rental outlets and we can assist you with obtaining a motorcycle.
Luggage to carry all your clothes and personal belongings. Again if you don't have this we can assist you with obtaining motorcycle luggage.
GPS or phone for Navigation
Must obtain Mexican insurance for your motorcycle
Your lienholder may also require granting you permission to take your motorcycle to Baja
What is included
Meals

Breakfast – all breakfast meals are included while on the tour
Lunch – paying for lunch will be on your own and we will stop in small towns as a group
Dinner – all dinner meals are included while on the tour

All Hotel accommodations while on the tour. Price is based on double occupancy
Professional Guide Service
Professional Riding Instruction and Tips specific to the riding terrain
Support Truck
Support Driver
Stocked Cooler with beer for after the ride day enjoyment
What is not included
Motorcycle

bring your own or rental – we can assist you with a rental if needed

Fuel
Lunch meals while on the road
Alcoholic Drinks
Motorcycle Insurance
Additional expenses to be expected
Insurance for your motorcycle – $100 or less for the week
Fuel – 25$/day on the high end
Alcoholic Beverages during dinner and evening story telling
Day 0 = The day before departure, we will all meet at a hotel in San Diego. We will go over the details of the tour, answer any questions, have some dinner and drinks and get ready for the tour. Exact hotel and restaurant location will be communicated upon sign up. Hotel expense on the meet up night will be on your own.
Day 1 = San Diego to Mike's Sky Ranch
174 Miles
After a night of getting to know each other and preparing for the tour, we will set off as a group and head for the Tecate border. At the border crossing we will take turns as a group getting our tourist visas and exchanging money. A passport is highly suggested for traveling in to Mexico and getting back into the US. Once we finish with this process, we will make our way through Tecate and link up with the Old Compadre Trail. Wide open vistas and mountain dirt roads will lead us back to Hwy 3. We will stay on pavement and top off with gas on our way to the dirt road entering Mike's Sky Ranch. Today will be a mix of pavement and dirt at about 50/50.
Day 2 = Mike's to Alfonsina's
188 Miles
We will depart Mike's the same way we came in and head out on the pavement for Gonzaga Bay and Alfonsina's. We will stop for lunch in San Felipe and find a restaurant on the Malecon (boardwalk by the water). After lunch we will head out on pavement to Alfonsina's. This section will be a mix of improved and unimproved pavement. Watch out for the Vados! Along this section we get exposed to some of the most beautiful scenery on the gulf side! Alfonsina's is located on the beach in Gonzaga Bay!
Day 3 = Alfonsina's to Mission Santa Maria
179 Miles
Today we will visit the famous Coco's Corner. Coco has been a figure in Baja for decades! His place has transformed over the years and is an absolute must stop! We continue on the dirt roads that got us to Coco's and hit pavement on MEX 1. This time of year the desert flowers are bursting and we will get to travel through some of the most beautiful inland mountain, desert and farm towns in all of Northern Baja! Get your cameras ready for some fantastic inland photos! The fun does not stop there…when we get to our hotel, Mission Santa Maria, if the weather and tides cooperate, we will have an opportunity to ride our motorcycles on the beach! If you have never done this it is fantastic! We will eat a gourmet meal at the hotel restaurant and enjoy cocktails in the bar after this long awesome day!
Day 4 = Mission Santa Maria to Coyote Cal's
98 Miles
Today we will be rewarded with a shorter ride as we make our way to Coyote Cal's. When we arrive we will have a choice again of relaxing or taking a ride along the coast. This area of Baja has some of the most beautiful scenery along the Pacific Coast! The terrain can be compared to the Pacific Coast Highway along the California coast between LA and San Francisco. This ride and scenery will not disappoint!
Day 5 = Coyote Cals to Tecate
125 Miles
On our last day we will make our way out of Coyote Cal's and say goodbye to the dirt roads…and head into Ensenada. After a good lunch there we will make our way back to the Tecate border where the tour will come to an end. What an adventure we will have had!
Please stay tuned for additional 2020 Tour Dates!
Our Refund Policy For Tours:
If something comes up, and you are not able to make the tour, we can either arrange for a future event or provide a refund. We will provide a full refund (minus any processing fees) if you cancel prior to 14 days before the tour launch date. If you cancel within 14 days of the tour launch date, we will provide a 50% refund of your deposit (minus any processing fees). Once the tour starts, we will not be able to process a refund but will work with you for a credit towards another event.
38°45′16″N 106°28′42″W