Best of the Colorado BDR 5 Day Tour
All Hotels/Cabins Tour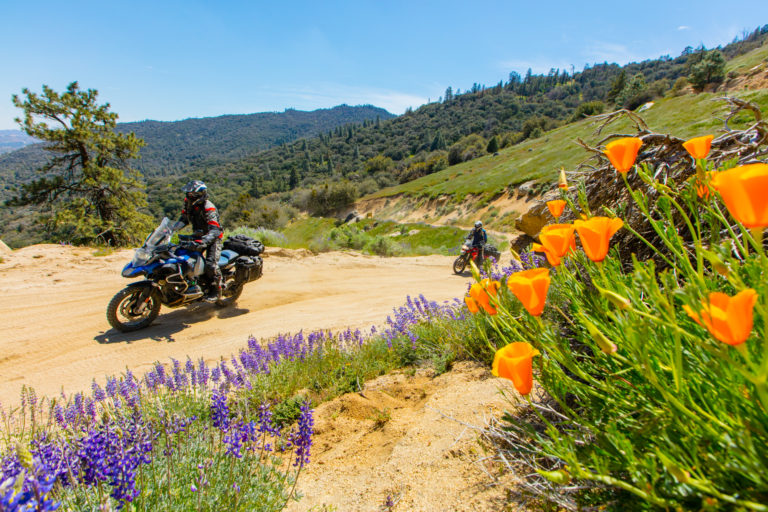 Join us on this tour through the majestic mountains of Colorado! We will be following most of the Colorado BDR route and add in fun detours and bonus scenic spots. We will spend each night in some of Colorado's most famous mountain towns. Our lodging accommodations will be hotels or mountain cabins, allowing us to ride lighter and experience the Best of the Colorado BDR!
WE ARE HERE FOR YOU
Professional guides and instructors will be along to teach real world riding techniques on multiple changing terrain challenges. In addition there may be time for small clinics and/or real world trailside repair and rescue, the following:
Tire/tube Repair
Bike rescue
Bike-to-bike towing
Bike packing
GPS satellite response
Communication devices — helmet-to-helmet and music
Tools to bring
Trail etiquette
Team mentality
OUR GOAL
Our goal is to share our passion for riding and discovering remote locations on adventure and dual sport motorcycles with newer and seasoned riders! If you are new at this, we were all new at this once too and we had challenges finding good information about products, trips, groups, and classes. We want to be your resource for finding not only everything you need, but the best the industry has to offer. (And then go riding!)
A BIT ABOUT THE RIDING
The riding on this trip is similar to high alpine mountain riding. There will be rocks, ruts, hill climbs and washouts…so normal adventure riding! Our team of professional guides/instructors will be there every step of the way to assist you and help you feel safe and comfortable. In some sections, we may even split the group so everyone has an enjoyable experience without being in over their head.
WHAT DO I NEED TO PACK?
Food:
Breakfast and dinner will be at or near the hotels we stay in. There will be days when we have enough time to stop at restaurants for lunch. There will be other days we will take prepared lunches to enjoy on the trail.
Clothes:
Proper riding gear is a must! If you have any questions about riding gear and clothing, feel free to contact us and we can cover this in more detail. In general, people tend to over pack clothing items. Besides riding gear (including a helmet, jacket, gloves, pants, and boots), you will need layers for frequent weather changes. Consider packing a separate set of comfortable clothes/shoes to wear in town or at the hotel while we are lounging.
Tools:
If you have a good set of tools it is not a bad idea to bring them; some people like to be self-sufficient. If you don't have any or want to save room we should have enough tools to fix or repair most bikes on the fly.
WHAT KIND OF MOTORCYCLE DO I NEED?
There is no one answer to this question because it depends on preferences, riding ability, and of course, budget. Any motorcycle can be converted into a dual sport bike. Heck, we know people who have converted their Harleys into adventure bikes! For this tour, we will be riding terrain that is big adventure bike friendly (BMW 1200GS, KTM 1290 etc.). However, we have had many customers ride smaller and mid size dual sport bikes and enjoy the ride just as much. If you don't have a bike right now, we can help you with a rental.
HOW DO I NEED TO PACK IT?
Pack lightly, efficiently, and in a way that encourages proper bike performance. We can help you with that! Since we are staying in all hotels, we can all travel lite on this tour. We suggest daily packing of snacks, water, and clothing for layering to adjust for the conditions.
What is included:
Hotel accommodations while on the tour
Breakfast meals to get your day started
Professional guide and instruction service
Route explanation and training for the conditions
Colorado BDR Map from Butler Maps
Tracks of the Colorado BDR and our specific route
What is not included:
Lunch and Dinner Meals: We will all be on our own paying for lunch and dinner meals.
Alcoholic Beverages
Motorcycle

Bring your own or
Rent a bike rental – we can assist you with a rental if needed

Tips/gratuities for services not related to meals
Sunday September 8th – Meet-up Day
We will all meet in the early afternoon in Riverside, Wyoming at the Lazy Acres Campground. The evening will include accommodations and a welcome dinner, where we get to know each other, trade riding stories, and talk about the upcoming tour.
Hotel/Cabin
Lazy Acres campground in Riverside, Wyoming is owned by Leroy and his wife, Leanne, who have owned this campground for over a decade now. I have been coming here since before they owned it, and they have since upgraded the bathrooms, showers, and wifi. The Bear Trap and Mangy Moose are just across the street, where we will have dinner and drinks the first night and breakfast in the morning before heading out.
Day 1 – Riverside, Wyoming to Steamboat Springs, Colorado
It's all Colorado from here! We start our first day of riding with minimal pavement riding followed by nice, easy, wide dirt roads with some fun two track sections thrown in that take us across Wyoming's border into Colorado. Northern Colorado offers views of distant mountain ranges, wide open spaces, and high-dollar operating cattle ranches. The Colorado Back Country Discovery Route starts/ends at the Wyoming border (depending on which direction you choose). We are doing this route in reverse of the BDR map to mix things up a bit and save some of the best scenery and most challenging terrain for the end! Today's ride will be the perfect way to ease into the trip.
Day 2 – Steamboat Springs to Eagle, Colorado
Today's ride features some of the most open terrain we will have the entire trip! We will follow the COBDR trail and into the Gore Pass region. At the top of our climb we will have stunning views of the Colorado River as we make our way down the gorge, where we learn the history of the area and of the controversial man named Gore! We snake along the Colorado River Road and ride through some fantastic red mountain scenery as we make our way into Eagle, Colorado.
Day 3 – Eagle to South Park (yes, that South Park)
Depending on weather and riding conditions, your guides will decide the route for today. Road, weather and high alpine conditions can affect the roads on this route.
One of our route options starts beyond the town of Gypsum, Colorado and takes us by Sylvan lake on our way over Hagerman Pass. As we descend Hagerman Pass into the town of Leadville, you'll notice two of Colorado's highest peaks – Mount Elbert and Mount Massive – come into view! The same peaks become our backdrop as we then climb Weston Pass, which leads us to some of the most fun two track riding of the trip! We will wind our way into the beautiful South Park Colorado for the evening.
Our other route option takes us through the town of Minturn, Colorado. Old mine sites and twisty paved roads lead us to the town of Red Cliff, Colorado. In our view will be the famous Red Cliff Bridge. The Bridge runs over a former Union Pacific Railroad track that heads south towards Tennessee Pass and into Leadville. It is one of only two steel arch bridges in Colorado. We will be going into the town of Red Cliff to take in the site and head off over Shrine Pass road to I-70. From there we will wind our way past Copper Mountain Ski Resort and through the town of Frisco before arriving in Breckenridge to go over the famous Boreas Pass. Once over Boreas Pass we will head into South Park for the evening.
Day 4 – South Park to Waunita Hot Springs
Today's route starts us on pavement as we head out to the top of Trout Creek Pass and into the Four Mile off road riding area outside of Buena Vista. We wind our way through some of the most fun two track riding on this tour! As we climb around through the swaying two track, the town of Buena Vista, boasting views of the largest collection of 14,000-ft peaks in Colorado, comes into view! Great opportunities for photos along this route. After a quick break in Buena Vista, we will head out over Cottonwood pass crossing the Continental Divide into beautiful Taylor Park. Keep your cameras ready and start video as you descend into Taylor park and get to see the other side of the Collegiate Peaks wilderness. We'll wind our way around the park and visit the very famous town of Tin Cup. Tin Cup is special to West 38 Moto as it is part of our name being on the 38th parallel. After a quick visit we climb Cumberland pass on our way into the town of Pitkin, another cool old mining town stop along this day's ride. From there, we make our way over Waunita Pass into Waunita Hot Springs for the evening.
Day 5 – Waunita Hot Springs to Ouray
Get geared up for one of the most scenic riding days ever! We will follow the Colorado BDR through wide open ranch land along Los Pinos Pass road where we will arrive in the town of Lake City. We have two options coming out of Lake City. A less technical bypass section to Ridgway by way of Owl Creek Pass offers stunning scenery and wide open ranch roads. Or there is a tougher part of the route that takes us over some amazing old mining roads and 4WD roads. This route will traverse over 13,000 feet, crossing Cinnamon, California, Hurricane, and Corkscrew Passes while enjoying some absolutely breathtaking scenery at the top of the world. Your guides will decide if the group will all stick together or split up and meet in Ouray.
2020 Tour Dates:
Stay tuned for upcoming dates in 2020!
Our Refund Policy For Tours:
If something comes up, and you are not able to make the tour, we can either arrange for a future event or provide a refund. We will provide a full refund (minus any processing fees) if you cancel prior to 14 days before the tour launch date. If you cancel within 14 days of the tour launch date, we will provide a 50% refund of your deposit (minus any processing fees). Once the tour starts, we will not be able to process a refund but will work with you for a credit towards another event.
38°45′16″N 106°28′42″W